If you are reading this, then you might be on the hunt for the hottest Rawlings catcher's gear in the market. However, there are many catchers gear offerings in any market you look at, promising excellent specifications for a banger price. Frequently, these product's promises do not live up to their promise. Therefore, we have collected excellent Rawlings catchers gear that will surely provide your little one absolute protection behind the plate.
Here is the Quick List
Last update was on: September 15, 2023 3:32 pm
Who is Rawlings?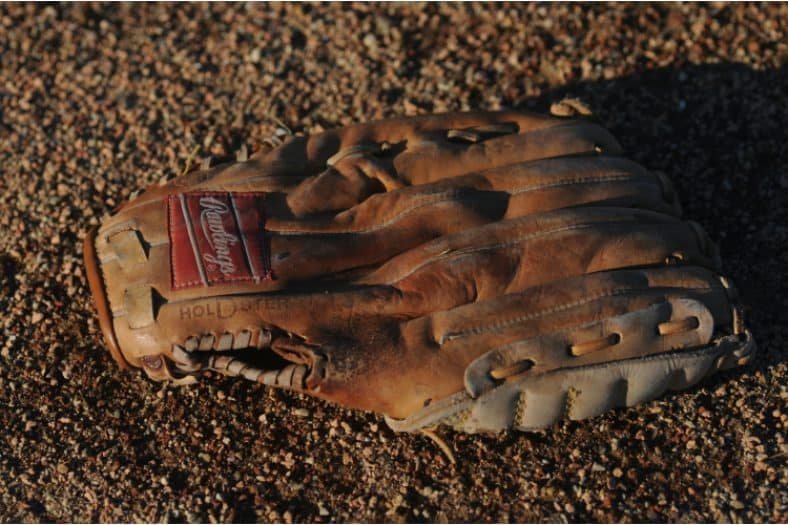 In 1887, brothers George and Alfred Rawlings put up a sporting store that offers guns, baseball, golf, tennis, and other various equipment. In 1902, the company innovated the first set of football shoulder pads and the first all-weather football. However, the company will not get its big break until its introduction to Major League Baseball.
During the 1906 season of the MLB, Rawlings became the primary glove provider for St. Louis Cardinals. Furthermore, St. Louis Cardinals' pitcher Bill Doak suggested Rawlings put a web on their gloves, causing the standardization of webbings on today's baseball gloves. As time goes on, Rawlings has innovated baseball as a game and continues to do so today.
Based in Town and Country, Missouri, Rawlings is one of the renowned baseball equipment manufacturers worldwide. In addition, some of Rawlings' specialty includes baseball protective equipment, bats, balls, and baseball coach gear. Trusted by the MLB, the quality Rawlings provides is next to none.
What to look for when buying a Catcher's Gear
A catcher's gear is one of the most imperative things to wear before catchers can play in an official game. In addition, catcher's gear offers excellent protection to a player's shins, chest, and head, avoiding severe injuries caused by direct contact with a speeding baseball. Therefore, before you spend your hard-earned cash on a catcher's gear, let's first identify the things you should consider to ensure excellent performance during games.
Firstly, a catcher's gear should feature an excellent fit for its wearer, avoiding the gear from moving during a game. Secondly, it's a good plus if the catcher's gear you're buying comes with a NOCSAE certification, providing unparalleled protection to its wearer against commotio cordis. Lastly, it is imperative to identify the amount of breathability and comfort a catcher's gear provides, allowing a catcher to execute any range of motion without restriction.
Excellent Catchers Gear from Rawlings
Rawlings Velo 2.0 NOCSAE Baseball Catcher's Set
Type: Rawlings Catchers Gear Set
Price: $252.81 – $270.70 depending on size.
If you are looking for an excellent NOCSAE-certified catchers gear for youth players aged 15 and below, the Rawlings Velo 2.0 is an excellent choice. Featuring a NOCSAE-certified hockey-style catcher's helmet, chest protector, and triple-knee leg guards, the Rawlings Velo 2.0 offers absolute protection for catchers.
Furthermore, the Rawlings Velo 2.0 helmet boasts excellent moisture-wicking linings and a ventilation system that provides a cool and dry experience. In addition, the helmet incorporates impact-resistant materials that redirect the initial force of the ball away from the head.
Moreover, the Velo 2.0 chest protector features the Arc Reactor Core technology, absorbing impact and dispersing it away from the body of its wearer. Lastly, the triple-leg guards provide absolute protection through its patented Supertoe for increased instep protection and fit.
Specification:
Moisture-wicking liners
High-impact resistant helmet cage
Arc Reactor Core chest protector technology
4-point flexible shoulder and back Dynamic Fit System
Advanced Impact Management System
Heat Exchange foam technology
Patented Supertoe
Youth (12u) and Intermediate (12-15 years old) sizes
PROS:
The helmet features excellent ventilation and air circulation.
Impact-resistant and highly durable helmet cage.
NOCSAE-certified chest protector.
Offers sizes for 15u players.
CONS:
Does not offer adult sizings.
Rawlings Renegade Series NOCSAE Baseball Catcher's Set
Type: Rawlings Catchers Gear Set
Price: $179.99 – $199.99 depending on size and colorway.
An excellent alternative against the pricey Velo 2.0 Rawlings Catchers Gear, the Renegade Series offers comparable performance with a more affordable price tag. The included features such as the COOLFLO venting technology and NOCSAE-certification makes the Renegade series the ultimate bang for the buck within this list.
Firstly, let's take a look at the Renegade series' incredible helmet. The helmet features Rawlings' innovative COOLFLO ventilation system that helps catchers stay cool even under the sun. Furthermore, the helmet incorporates an impact-resistant and durable cage to provide overall protection without restricting a catcher's vision.
Secondly, the chest area features the innovative Arc Reactor Core that helps disperse the impact caused by a baseball, reducing ball rebound upon impact. Furthermore, this chest protector for baseball utilizes a pad system held together by Velcro that allows freedom of movement.
Lastly, the leg guards protect using its reinforced knee guards, providing both comfort and impact protection. In addition, the included toe flap stays in position and moves along its user to provide the much-needed flex for crouching and running.
Specification:
COOLFLO Helmet Ventilation System
ABS Shell helmet material
Highly durable and impact-resistant helmet cage
Impact-absorbing chest protector foams
Arc Reactor Core Technology
Velcro-equipped system
Leg Guards Reinforced Knees
PROS:
Offers from youth up to adult sizes.
Cheaper than the Rawlings Velo 2.0.
Includes special features such as the NOCSAE-certification and COOLFLO technology.
Comparative performance to the Rawlings Velo 2.0.
CONS:
The leg guards lack in terms of features compared to the Velo 2.0.
Rawlings MACH NOCSAE Baseball Catcher's Chest Protector Series
Type: Chest Protector Rawlings Catchers Gear
Price: Starts at $104.34 depending on size and colorway.
An excellent choice for intermediate and adult players looking for a NOCSAE-certified chest protector, the Rawlings MACH Series doesn't disappoint. Featuring excellent specifications such as the iconic arc reactor core technology that efficiently disperses a ball's force upon impact. In addition, the Rawlings MACH Chest Protector also meets the NOCSAE Commotio Cordis standard, providing absolute protection on its wearer's chest.
Furthermore, the Rawlings MACH utilizes the Dynamic Fit System 2.0, enabling players to fit this chest protector according to their body's mold. Moreover, Rawlings also incorporated its Tri-Tech Technology padding that helps the air to circulate within the chest protector, resulting in a dry and comfortable playing experience.
Specification:
Arc Reactor Core Technology
NOCSAE Commotio Cordis Standard
Dynamic Fit System 2.0
Tri-Tech Technology
Comes in 15 ½" and 17" sizing.
PROS:
Offers both intermediate and adult sizings.
Meets the NOCSAE Commotio Cordis standard, efficiently preventing severe injuries upon direct baseball contact on the chest.
Excellent air circulation, making it perfect for hot game days.
Provides incredible form-fitting for all body sizes.
CONS:
Some sizing and colorway combinations are more expensive than Rawlings Catchers Gear Sets.
Rawlings Sporting Goods Yadi Wheeled Catcher's Bag
Type: Rawlings Catcher's Gear Bag
Price: $115.81
An equipment bag is vital during training and game days, considering the amount of gear a catcher wears. In addition, an equipment bag effectively organizes countless gear; therefore, making it an important part of a catcher's arsenal.
The Rawlings Sporting Goods Wheeled Catcher's Bag features an extra-large main compartment, excellent for storing helmets, chest protectors, gloves, and leg guards. Furthermore, the catcher's bag incorporates a telescopic pull handle that enables players to pull the bag for easier transportation.
Moreover, the removable top panel of the Rawlings Sporting Goods Bag makes it excellent for personalization uses. Lastly, the bag sports large wheels and a reinforced support base, making it excellent for both concrete and field use.
Specification:
37" L x 14" W x 14" H dimensions
Spacious main compartment
Telescopic Pull Handle
Large Wheels
Reinforced Support Base
PROS:
The carrying case includes exterior pockets aside from its large main compartment.
Provides players with a bag that can fit four baseball bats.
Can easily fit a helmet, protector shirt, and knee savers.
Can substitute as a coach's gear bag.
CONS:
Probably overkill if you don't carry around that much gear.
Rawlings Adult Renegade Coolflo Hockey Style Catcher's Helmet
Type: Hockey-style Rawlings Catcher's Helmet
Price: $71.99
An excellent gear that meets the NOCSAE-standard, the Rawlings Renegade is a helmet for adults requiring absolute protection behind the plate. In addition, the Rawlings Adult Renegade is one of the best protective helmets for catchers in the market, sporting various innovative technologies while boasting a low price point.
Aside from meeting the NOCSAE-standard for catcher's gear, the Rawlings Renegade also features the COOLFLO ventilation system that allows its user to stay cool even in the most demanding game situations. Furthermore, the interior of the Renegade incorporates Pro Dri plus fabrics for a dry playing experience.
Moreover, the Rawlings Adult Renegade features an ABS Plastic Shell that provides its wearer overall head protection. Lastly, this feature pairs the highly durable resistance cage to provide players with excellent ventilation and field of vision.
Specification:
COOLFLO Ventilation System
Meets the NOCSAE Standard for Helmets
Impact-resistant and durable cage
ABS Plastic Shell material
Hockey-style Catcher's Mask
Pro Dri plus Moisture Wicking fabrics
PROS:
Provides adequate ventilation despite its hockey-style construction.
The Pro Dri plus fabrics ensure that its wearer could stay dry during games.
The helmet features impact-resistant and highly durable materials.
Highly comfortable to wear thanks to its improved interior paddings.
CONS:
Not suitable for ages under 16 years old.
Rawlings Velo 2.0 Baseball Catcher's Helmet Series
Type: Hockey-style Rawlings Catcher's Helmet
Price: $116.95
If you are looking for the ultimate youth catcher's mask, then look no further because the Rawlings Velo 2.0 is an excellent choice for you. Designed for youth players, the Velo 2.0 features a perfect combination of comfort, breathability, and protection.
Featuring an innovative moisture-wicking liner, the Velo 2.0 provides its users with a dry playing experience. On top of that, this lining also provides increased ventilation and air circulation all around the helmet, allowing its user to stay cool under the heat and pressure of the game.
Furthermore, the Rawlings Velo 2.0 features an impact-resistant cage combined with its ABS plastic shell. As a result, users benefit from the overall protection and increased visibility the helmet provides. Lastly, the Velo 2.0 provides better fit and comfort thanks to its three-way adjustable backplate and redesigned chin strap, allowing a customized fit for all users.
Specification:
Pro Dri Plus Fabric
Durable, impact-resistant, and recessed cage
Three-way adjustable backplate
Redesigned chin strap
Two-tone matte paint finish
PROS:
Fits junior-sized players.
The ventilation system works excellently even under the direct heat of the sun.
The recessed cage provides its users with an excellent field of view.
Provides users with an excellent fit thanks to its adjustable backplate and chin strap.
CONS:
Comparatively more expensive than other protective mask offerings within this list.
Rawlings Ultra Lightweight Adult Catcher's Face Mask
Type: Traditional-style Rawlings Catcher's Helmet
Price: $62.99
Excellent for adult players that require a lightweight catcher's face mask, this Rawlings Traditional-styled mask gets the job done. Featuring a hollow-wire facemask construction, this Rawlings catcher's gear provides absolute protection without compromising the product's weight.
Furthermore, the product's interior leather cushions provide comfort despite its hollow-wire construction. In addition, the inner fabrics utilize the Pro-Dri Plus technology, offering excellent sweat-wicking capabilities for a cool and dry playing experience.
Plus, the durable cage features anti-glare paints to provide users with an unobstructed view of the playing area. Moreover, this Ultra Lightweight Catcher's Mask from Rawlings features excellent ventilation thanks to its open construction.
Specification:
Traditional style hollow-wire construction
Leather interior cushions
Pro-Dri Plus interior fabrics
Highly-durable cage
Anti-glare finish
PROS:
Traditional style face masks provide excellent breathability and ventilation.
The anti-glare finish of the mask helps players see pitches without difficulty.
Provides excellent sweat-wicking properties.
Comparatively cheaper than hockey-styled catcher's helmets.
CONS:
This product style provides less protection compared to a hockey-styled faceguard.
Frequently Asked Questions about Catcher's Gear
Q: What gear do MLB catchers wear?
Playing as a catcher in a game is one of the most dangerous tasks in baseball, especially in the MLB. Catchers essentially put their bodies on the line of baseballs reaching speeds of 90mph. Therefore, MLB catchers must wear a protective mask, chest protector, and leg guards aside from their catcher's glove.
Q: Do MLB catchers but their own gear?
MLB catchers enjoy the luxury of playing for the best teams and being widely known within the baseball community. This luxury comes with various sponsorships, providing MLB catchers with free gear that they endorse. Therefore, MLB catchers do not buy their own gear.
Q: What brand do MLB catchers wear?
Within the MLB, 73% of its starting pro catchers use Rawlings.
Q: What catcher's gear do pros wear?
Professional catchers wear brands such as Rawlings, Louisville Slugger, Wilson, and Easton catcher's gear.
Q: What equipment does a catcher wear?
The standard equipment catchers wear is the same as MLB players. The majority of baseball leagues require their catchers to wear a protective mask, protective shirt, and leg guards during games. However, catchers can improve the protection they receive by incorporating knee savers, throat guards, and thumb guards in their catcher's gear.