The comfort and beauty of a thing depend much on its cleanliness. To get the best of any object's performance, we have to use it correctly as well as to keep it clean and safe. A baseball bat is such a thing that the players of a baseball ground have to hold. So it is a foremost duty of a player to keep his bat neat and clean so that he can get the best of its performance.
Like each and every specific things, a baseball bat has its own way to use and keep. You cannot use it on your sweet will to win and at the same time, you cannot clean it just like you want with whatever you get for its longer durability. So it is essential to know how to clean a metal Baseball bat correctly.
If you know the proper methods then everything becomes easy to do. Just like that, the proper methods and necessary equipment help you to get a clean and strong baseball bat. In accordance with its condition, you have to choose the correct cleaning agents to like, for simple dirt you can use soap or shampoo, for harder scrap and dirt you can use chemical and rubbing alcohol or even some professional baseball bat cleaner.
You have to know the respective directions to apply the cleaning accessories, you choose to apply for your bat. Besides you have to keep the bat clean and safe from dangerous matter and insects. At the same time, you should keep them in a safe place and the most important fact is, a metal Baseball bat is not made to use as arms and so you have to use it for its respective purpose.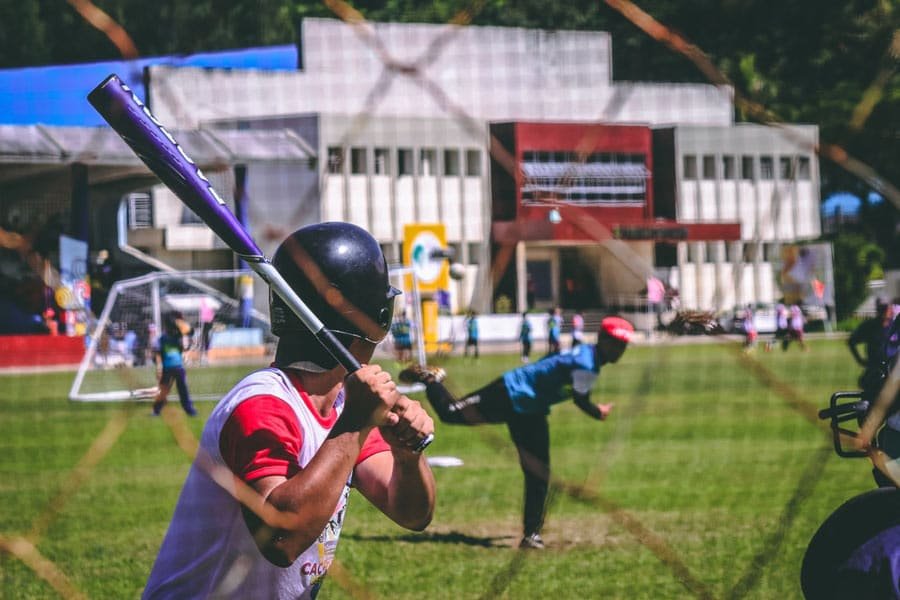 Why is it necessary to keep your bat clean?
It doesn't matter how expensive your bat is unless it is neat clean. When a player is ready to hit the ball with his bat, all the audience's attention locks at his bat to explore the sort. So you have to make sure of your bat's best appearance.
After that, the most important reason for what you have to make it clean is its durability problem. You must know that everything losses the term of its durability if it is not taken good care. This is the reason, in a player's responsibility list, "clean the bat" must be included.
And last, of all, you need to clean the bat for your success in the ground. It is obvious that a messy, slobbery and grimy bat must not be a good arsenal in the ground. So for your sake and for your success, it is essential to clean your bat.
Things, that are good or not to apply on the bat to clean
A metal Baseball bat is not that much sensitive and complex object that you have to take it to some specialists to make it clean. It is not very difficult to clean a bat at home. Just you need to know what is good for your bat and what is not. As it is a metal bat, most of every day using cleaning agents are not harmful to it but there are some cleaners that are specifically good for it.
The friendly cleaning agents of a baseball bat
The cleaning agents that are used to clean some simple and regular products even to clean ourselves that are good for a bat. However, the list, appeared below will show the friendly cleaning agents for a bat.
Soap or shampoo.
Mild liquid dishwasher.
Cleaning conditioner.
Olive oil.
Lemon juice.
Rubbing alcohol.
Professional approved chemical.
Professional approved baseball bat cleaning solutions.
And the good cleaning tools are:
Cotton fiber.
Towel.
Brush with medium hard materials.
Wipe or wet tissue.
Sponge or soft rubbing tools.
Things that are not good for your bat
Some of you may think that he or she can use anything to clean the metal bat. But still, you have to avoid something in case of your bat. They are:
Bleaching powder or liquids.
Soap or dishwasher with excessive basic salt.
Cleaner with acids.
Chemical or cleaning solution that is not for the metal bats especially.
Tools that should not use to clean your bat.
Metallic scrubber.
Foil paper.
Things that can damage its polished velum.
The above lists should be enough to get an overall idea of the things you need to clean your baseball bat. Always keep it in your mind that think before you act. So think about the things you are going to apply. It will be okay if the cleaning agents are soft in nature and the scrubbers are smooth for the bat. But you have to get it from your common sense whether it would be good for metal or not.
back to menu ↑
Cleaning Methods
Different cleaning accessories have a different way to use for cleaning. You cannot use the chemicals in the same way you use soap. So the following points are about the directions of different agents.
Cleaning with soap
It is the simplest way to clean your bat with soap. In this way, you need to have some warm water, soap that is free from excessive basic salt and can make enough foam, cotton fiber or soft towel and normal water for washing. The steps you have to follow to clean your bat with soap are :
# step 1 :
First, take a towel or cotton fabric and make it dump with water. Rub the bat with the wet fabric or towel so that the surface of the bat get moisture.
# step 2 :
Next, make the soap foamy with warm water. Scrab the surface of the bat with foamy soap.
# step 3 :
Use a brush and soft scrubber to rub the bat. Scrub carefully as needed especially the place of ball marks.
# step 4 :
Wash the bat with running water. Wash carefully to make sure there is no foamy and slobbery place on the bat's surface.
# step 5 :
Take a soft but dry cloth make the watery bat dry. Do not let a drop of water on it.
Cleaning with shampoo or liquid dishwasher.
Just like soap, you can use shampoo or liquid dishwasher to clean your bat. But in this case, you know to know the necessary steps because to use a soap is not the same to use this equipment. However, the steps are:
# step 1 :
Use a wet cloth or towel to make the bat moisture. Otherwise, it will not be easy to clean the bat perfectly.
# step 2 :
Pour shampoo of the liquid dishwasher in a bowl and pour some warm water into that bowl. Remember to make the ratio of water and shampoo or liquid dishwasher is 2: 1. Mix them properly.
( It is harmful to apply shampoo or liquid dishwasher directly on the bat.)
# step 3 :
Use a scrubber or brush or even any suitable cleaning tools to apply the water and shampoo or liquid dishwasher mixture on the bat. Rub properly on the place of dirt and grime. Apply pressure on the ball marks and watermarks.
# step 4 :
Rinse the bat with running water. It would be best to use the water hose. But if not possible, use water normally. By the way, make sure to wash it properly.
# step 5 :
Do not let you bat with a wet or moisture confirmation. Use a dry but soft towel to make it dry.
You can also try this other method as well as
Applying cleaning conditioner
Cleaning conditioners are good for the baseball bat because it ensures the bat's polished surface and color as well as it helps to avoid dirt and grime easily. However to apply some conditioner on your bat is not a hard task. Just take some conditioner on your hand and rub the bat with it properly. It will take time to wash the bat because of the foamy and oily nature of the conditioner. But apply conditioner after clean it with soap, shampoo or liquid dishwasher.
Use olive oil and lemon juice
These two ingredients are the most common organic cleaning agents. Olive oil helps to save the bat from all of the gummy and sticky dirt. On the other hand, lemon juice helps to get rid of many rigid spots with the natural citric acid. However, it is also essential to know about the procedure you have to follow to apply these natural ingredients on your bat.
For olive oil, you need to apply it before cleaning it with soap. Use your hand or a brush to embrocate the oil on the bat. You can use lemon juice on that oily bat or after cleaning it. But you have to wash it after cleaning with the lemon juice.
Clean with rubbing alcohol
Rubbing alcohol is a very effective cleaning agent. It is used to clean rigid and unyielding marks. For this ingredient, you have to rub the bat with a sponge or towel that it wet with this rubbing alcohol. Keep the bat on this moisturizing condition for a while and wash with running water as well.
Use some professional cleaners
There are lots of professional cleaning agents you can find in the baseball accessories shops. Two types of cleaner mainly used to clean a bat. First of all, it is some chemical and secondly, there are lots of professionals Baseball bat cleaning solutions. But for these professional cleaners, you have followed the direction correctly.
back to menu ↑
Deeds you have to do and avoid for a clean bat
It is not all to clean the bat and leave. There are some activities to follow as well as some activities to avoid for your clean and lucid bat. The following lists will show the deeds and hope it will help you to have enough idea about this topic.
Activities to follow:
Keep the bat in a cool place.
Keep it always dry and clean.
Fix a place to reserve it.
Be careful while using it.
Deeds to avoid:
Don't place it near the fireplace.
Don't keep it in a messy and muddy place.
Never use it as some other kinds of tools like a hammer.
Never keep it without cleaning for a longer period of time.
Never keep it with water on its surface.
These common factors are essential to keep in your mind for the betterment of your carrier as a baseball player. Never neglect the things you have to use in some serious case. A baseball bat, except only if you are not interested in this case at all, should be a precious object for you. So to take care of your bat should be a compulsory activity for each and every player.
So it should be clear to you that to clean a bat is not that much tougher. Almost all the things you need probably remain close to your hand. You just need to use the right one in accordance with the right way. Still, many of us cannot keep our bat in an always new condition and then blame the manufacturer. But this thing should not have happened. We should take care of everything we belong to. Furthermore, it is not such a difficult work to do by ourselves. So don't panic about your bat. Just be a disciplined guy and follow the acceptable directions.
back to menu ↑
My final thoughts
In the end, I should wish you good luck with your bat. A clean and neat bat will always help to make good memories in the baseball ground. Perhaps your beloved bat is a gift from your relatives or well-wishers or a thing you have bought for yourself. Please don't waste each and every penny, you or your close one have paid for the bat by damaging it without taking proper care. I have already clarified the fact that how your negligence damages your bat. So don't let it a matter of your negligent.
However, my expectancy will always follow your happiness with your clean and lucid bat. Just have a good quality and clean bat and make your dream true to be baseball player.