Batters looking for a durable, responsive, powerful, and precise metal bat should not look away from the Cat 9 Baseball Bat series. Armed with thermally treated and strengthened alloy, this baseball series from Marucci will surely improve your performance on the plate. Therefore, we will dive deeper into the Cat 9 BBCOR Baseball Bat and list down the reasons why you should get this hot bat from Marucci.
December 9, 2023 11:30 am
Amazon.com
Last update was on: December 9, 2023 11:30 am
Who is Marucci?
Back in 2004, two former Big League players alongside their trainer crafted the first batch of Marucci Wood Bats. In addition, the Marucci brand started in a humble workshop located in Baton Rouge, a far cry from the current success the brand is experiencing now. Furthermore, the first batch of the Marucci baseball bats embodied the sworn craftsmanship and consistency of the brand that is still evident up until today.
Over the years, Marucci has maintained the high caliber of work they retained throughout the year, giving them a shot into the big leagues. As a result, Marucci became one of the biggest baseball bat manufacturers in the field of baseball, trusted by amateurs and professionals alike. Today, Marucci is one of the big names in the MLB, gracing the hands of professionals such as Francisco Lindor, Anthony Rizzo, and Buster Posey.
Marucci believes that all players deserve excellent gear that can unleash their best during games; therefore, every product that comes from Marucci undergoes a meticulous inspection. Moreover, this inspection by Marucci includes the approval of big-league players through a Player Advisory Board to ensure high-quality gear to the masses.
All in all, if you are looking for premium baseball gear to accompany you throughout your baseball career, you can never go wrong with the Marucci Cat 9 series and its seal of approval from professionals and amateurs alike.
What to Look for When Buying Cat 9 Baseball Bats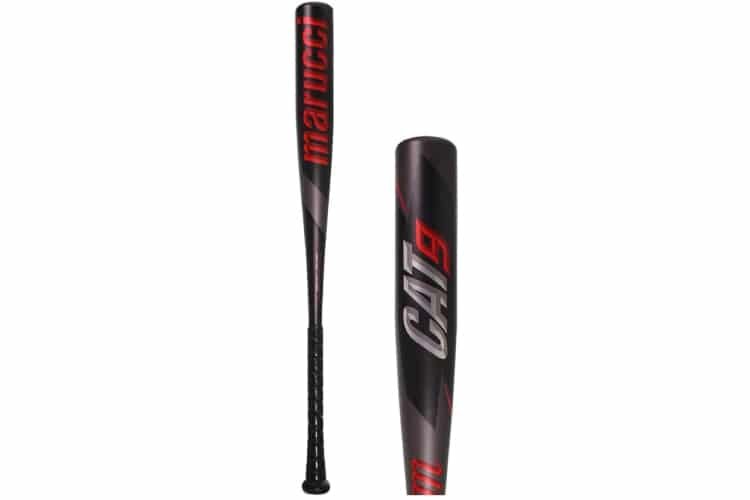 Now we all know who Marucci is, we can now look at the various things to consider when buying a Cat 9 Baseball Bat. Of course, we don't want you to end up with the wrong Cat 9 bat that doesn't fit you and your preferred playstyle when you stand on the plate. Therefore, we have made a buyer's guide to ensure that the bat on your hand maximizes your performance swing after swing.
Bat Drop
The bat drop of a baseball bat indicates its length in inches subtracted from its weight in ounces. For instance, a 31"-long bat that weighs 28oz will have a bat drop of -3. However, bat drops should vary depending on age and player capability.
As stated, identifying a bat drop for a player is not a one-size-fits-all process; therefore, we recommend various bat drops for different ages and leagues. As a rule of thumb, we recommend a bat drop of -9 to -12 for U12 players. On the other hand, when it comes to high school to professional level play, a bat drop of -3 is a safe choice.
Barrel Size
The barrel size of baseball bats varies depending on their construction. However, we recommend buyers pick a baseball bat with a barrel size between 2 ¼" and 2 5/8" for it to meet the USA Baseball Bat Standard for official use. Luckily, the Cat 9 BBCOR Baseball Bat fits this description, boasting a barrel size of 2 5/8".
One-piece vs. Two-piece
Baseball players worldwide know the ongoing debate between one-piece vs. two-piece construction bats. As a result, there is a divide between opinions regarding this matter.
Usually, one-piece bats are the choice of players looking for a robust bat that feels stiff, producing a powerful swing for contact and power hitters. Conversely, two-piece bats are for players who prefer a bat that provides enough flexibility to execute a trampoline effect to the ball, enabling a lightweight feel while still providing ample force to the ball.
If you are looking for an excellent two-piece Cat 9 Baseball Bat, we recommend you check out the Marucci Cat 9 CONNECT -3 BBCOR Baseball Bat.
Marucci CAT 9 BBCOR Baseball Bat Product Review
Product
Marucci crafted the Cat 9 Baseball Bat BBCOR for excellence, combining the latest technology and specification at hand. These innovative features enable the Marucci Cat 9 to soar above the competition brought about by other big brands around its price point.
Furthermore, with its three-stage thermal treatment process, the AZR alloy of the Cat 9 enables its wielder to experience an extremely responsive microstructure that feels excellently on the hand. In addition, this specific alloy performs better while successfully replicating its predecessor's durability.
Moreover, Marucci utilized a Longitudinal Groove System (LGS) on the thickest portions of the Cat 9's barrel wall, enabling batters to benefit from its lighter weight and enhanced flexibility, enabling players to trampoline the baseball across the field for that sweet homerun. Plus, the barrel of the Cat 9 features a ring-free construction that enabling the barrel to flex more while decreasing dead spots significantly.
On the other end of the Cat 9, the 2nd Generation AV2 Anti-Vibration knob reduces excess vibration and the occurrence of bat stings through its tuned harmonic dampening system for comfortable ball contact.
Innovate your game with the Marucci CAT 9 BBCOR MCBC9 Baseball Bat.
Key Features:
Meets the BBCOR .50 Certification for High School and Collegiate Play
AZR Alloy
Longitudinal Groove System
Ring-free Barrel Construction
2nd Generation AV2 Anti-Vibration Knob
Tuned Harmonic Dampening System
Micro-Perforated Soft-Touch Grip
Removable Handle Taper with an Ergonomic Knob
Usable under Intermediate (50-70) and Junior League Divisions
1-year Manufacturer's Warranty
Bat Drop and Prices
The Cat 9 Baseball Bat features a -3 bat drop with choices from:
30" / 27oz
31" / 28oz
32" / 29oz
33" / 30oz
33.5" / 30.5oz
34" / 31oz
Barrel Size
The Cat 9 Baseball Bat BBCOR features a barrel size of 2 5/8" that sports a multi-variable wall design, providing batters with a more sweet spot surface and thinner barrel wall. In addition, this barrel wall design enables a forgiving ring after an off-center baseball contact.
Furthermore, Marucci precision-balanced the barrel of the Cat 9 to enable enhanced precision and control while maintaining a balanced feel. Moreover, the Longitudinal Groove System of Marucci incorporates itself on the thick portions of the barrel wall, reducing weight and increasing barrel flexibility despite its one-piece construction.
Piece Construction: The Cat 9 Baseball Bat features one-piece all-alloy construction.
PROS:
The Cat 9 offers excellent pop for every baseball hit.
Features excellent vibration dampening specifications to prevent bat stings.
Excellent choice for 12 years old and above batters.
A competitive choice when it comes to leagues that require BBCOR bats.
Forgiving on off-center baseball hits.
Jampacked with excellent technical features and specifications.
CONS:
Slightly on the end-loaded side in terms of swing feel.
Not recommended for batters that prefer an extremely flexible bat.
Conclusion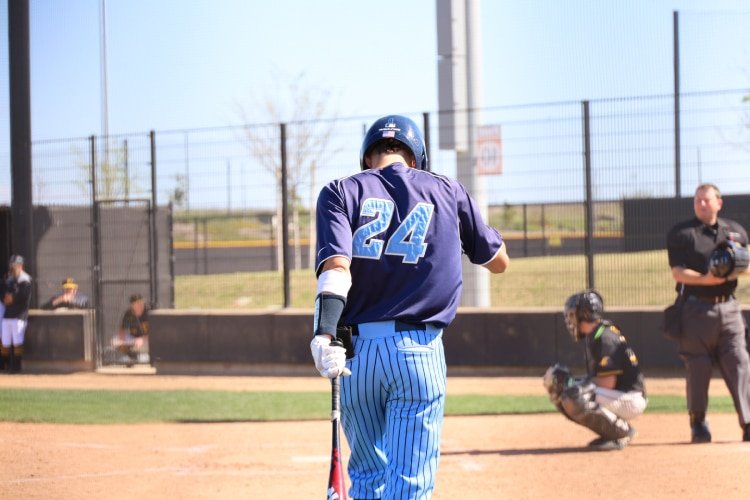 In conclusion, the Cat 9 Baseball Bat BBCOR is an excellent choice for hitters who prefer a high-performance one-piece bat. In addition, the Cat 9 features innovative advancements such as its AZR alloy construction. These features enable the Cat 9 to provide batters with an excellent feel, enhanced performance, and a forgiving off-center hit. Lastly, the barrel of the Cat 9 barrel provides specifications that increases sweet spot, durability, flexibility, and comfort such as a Longitudinal Groove System, multi-variable wall design, and ring-free construction.
However, the Cat 9 Baseball Bat BBCOR is still subject to the stiffness of one-piece construction bats. Therefore, if you are looking for a Cat 9 Baseball Bat that offers the unparalleled flexibility of two-piece construction, we recommend the Cat 9 Connect Baseball Bat.
Frequently Asked Questions about Cat 9 BBCOR Baseball Bats
Q: Is the Cat 9 a good bat?
A: Yes, the Marucci Cat 9 Baseball Bat series feature excellent technology and specifications for its price. Also, the Cat 9 is a highly competitive BBCOR Baseball Bat considering the competition around its price point. Lastly, the Marucci Cat 9 BBCOR includes a prominent sweet spot, excellent swing feel, and high-level performance on the plate.

Q: What is a Cat 9 Bat?
A: A Cat 9 Bat is a baseball bat within the Marucci Cat 9 Baseball Bat Series. In addition, these bats feature a thermally treated and durable alloy construction for increased performance. Furthermore, the Cat 9 Baseball Bat retains the Cat 8's durability and precision while providing a more responsive and forgiving bat.

Q: Is the Marucci Cat 9 legal?
A: Yes, the Marucci Cat 9 Baseball Bat series is legal to use under certain leagues. For instance, the Senior League Cat 9 and Junior Big Barrel are legal for use under leagues that require USSSA bats. On the other hand, Marucci also offers legal bats for high school, collegiate, junior, and senior little league bats through its BBCOR bats.

Q: Is Cat 9 better than Cat 8?
A: The Marucci Cat 8 features the ultra-high-performance AZ105 Aluminum alloy for all its bats within the series. However, Cat 9 takes the game with the AZR Aluminum alloy, the best aluminum alloy quality Marucci possesses thus far. Therefore, Cat 9 offers more in terms of features and specifications compared to Cat 8.

Q: Is Cat 9 or Cat 9 Connect better?
A: The Cat 9 and Cat 9 Connect Baseball Bat models feature the same high quality and exclusive AZR Aluminum alloy as their main material. However, the Cat 9 sports a ringless all-alloy one-piece construction while the Cat 9 connect features a two-piece Outer-Locking-System (OLS) that diminishes external vibration. The choice between the Cat 9 and Cat 9 Connect will boil down on the preference of a batter between one-piece and two-piece bat construction.